Mercedes-Benz of Shrewsbury offers customers a wide selection of new and certified pre-owned Mercedes-Benz vehicles, as well as a customer service experience that has come to be known in the community simply as "The Wagner Way". Our hard-working team of associates are friendly and welcoming and will work with you to get the car you want, even if you aren't sure what that is. Our team is trained to discover what customers want in a vehicle, and then match you with the perfect vehicle for your needs. Our no-pressure sales team will lead you through the process step-by-step and help you drive away with the vehicle you want at the price you want it at. That's what the "right price" method is all about at Mercedes-Benz of Shrewsbury!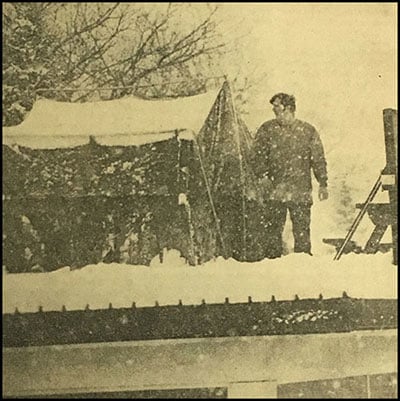 Hours
Monday

9:00 am to 6:00 pm

Tuesday

9:00 am to 6:00 pm

Wednesday

9:00 am to 6:00 pm

Thursday

9:00 am to 6:00 pm

Friday

9:00 am to 6:00 pm

Saturday

8:00 am to 5:00 pm

Sunday

Closed
Since 1964 when Ronald Wagner opened Wagner Motors Sales in Boylston, Massachusetts a reputation for commitment to our customers has been developed. The entire Wagner family has carried on that tradition, following in the footsteps of our founder, to bring customers the experience and attention they deserve in their search for a new vehicle. Our customers describe their experiences as "excellent", "wonderful", and "above and beyond the competition", and that experience could be yours as well!
Let's face it, though - what happens at the dealership isn't the only thing we look at as consumers. After all, what does your experience mean if it stands on the shoulders of your community? The Wagner family has a long and storied tradition of philanthropy and service to their community - and their country. The first most notable example came in 1975 when the United States Congress acted make certain automobile options mandatory on vehicles produced in the US including AM/FM radio, radial tires, safety belt ignition interlocks and ignition buzzers. Consumers saw this as a method to inflate vehicle costs, creating revenue for the manufacturers. Mr. Wagner, however, was more interested in supporting his customers than supporting manufacturer revenue. To protest the decision he set up a tent on the roof of the dealership in the middle of a snow storm, and there he would stay for 12 consecutive days - during which he sold every AMC vehicle in his inventory for $1 over invoice. After receiving national attention from the likes of The Wall Street Journal, Forbes, and Time Magazine, Mr. Wagner was offered an opportunity to travel to Washington DC to meet with Senator Edward Brooke and Presidential Economic Advisor William Siedman. It was then that he came down from his perch to discuss the injustice being forced upon his customers.
Today, the Wagner Family remains a dedicated and integral part of the local community sponsoring local youth groups and sports teams, scout groups, schools and community events. Their work with local veterans charities like Project New Hope has helped to support veterans of our great country - an honor and distinction that Mark Wagner, a veteran of the United States Marine Corps, is very proud of.
So please - if you are in the market for a new vehicle, let us welcome you to our family. And as the Wagner Promise goes, 'If we don't have the car you want in stock, we'll get it for you at no extra cost!'. It's hard to beat a world-wide inventory at your fingertips!