VanCare Express at Mercedes-Benz of Shrewsbury
Here at Mercedes-Benz of Shrewsbury we understand how important it is for large and small business owners to keep their commercial vehicles in perfect running order. Whether the owner of a Mercedes-Benz van needs general maintenance or more complicated repair services, we strive to offer prompt and thorough service. That is why we are proud to be an official VanCare Express center. With VanCare Express at Mercedes-Benz of Shrewsbury, our commercial vehicle customers will be able to get basic maintenance in an hour and a half or less. And though appointments are not required, we do suggest making them.
What is Mercedes-Benz VanCare Express?
For commercial drivers, it represents convenient and speedy service. VanCare Express will generally take 60 minutes for Service A, and 90 minutes for Service B. Drivers taking advantages of VanCare Express at Mercedes-Benz of Shrewsbury should pull into the service area and ask for VanCare Express. They can then relax in our luxurious and well-equipped service lounge while their vehicle is cared for.
VanCare Express eligible services include Mercedes-Benz A Service, Mercedes-Benz B Service, tire rotation, bulbs, wiper blades, air filters, washer fluid, tire leak repair, and lube, oil and filter changes. You can schedule an appointment for VanCare Express at Mercedes-Benz of Shrewsbury below.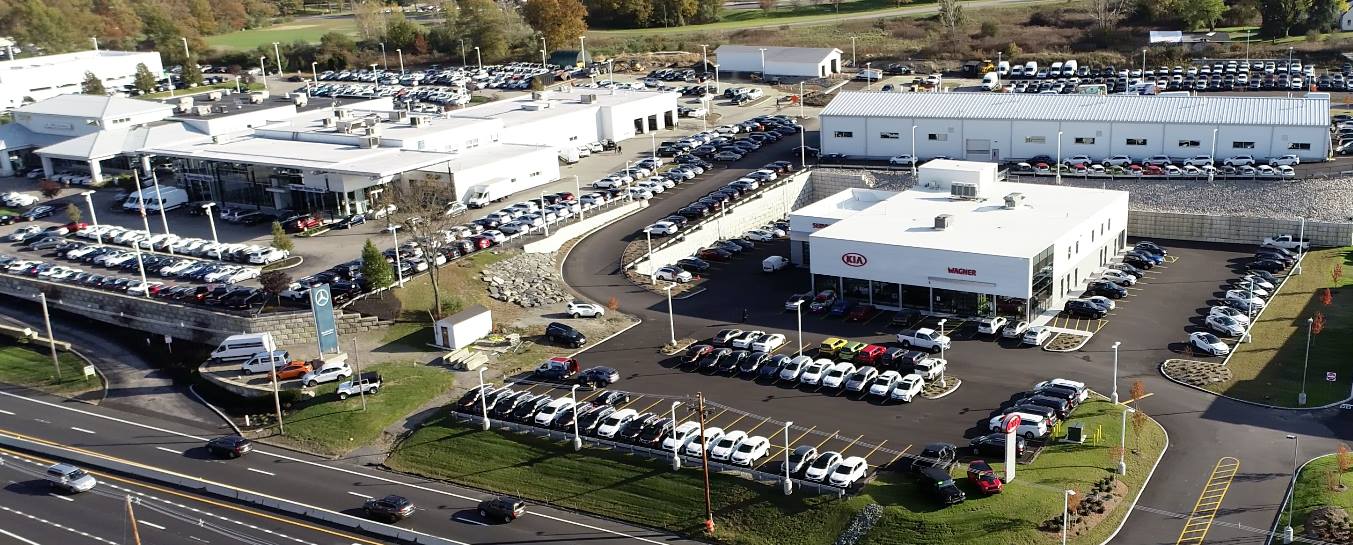 ---
Mercedes-Benz service.
Expect qualified technicians and attentive care specific to commercial customers of Mercedes-Benz. We've tailored our service offering to address your unique needs as a Vans customer. With flexible hours, heavy-duty state-of-the-art commercial equipment, and special labour rates offered exclusively to our commercial customers, you can trust that here at Mercedes-Benz of Shrewsbury we'll help you get every ounce of power and efficiency out of your work van.
Certified commercial technicians.
Our factory-trained service technicians know your van inside and out. Using the latest tools and equipment, they'll have you back to work in no time
Priority scheduling.
Routine maintenance should never slow you down. That's why Mercedes-Benz Service offers you priority scheduling. Our aim** is next-day repair appointments, and maintenance appointments within 3 days. Our commercial service specialists are ready to get you moving.
**Service Restrictions:
Every attempt will be made for priority scheduling to assist a customer. However, due to our workload it is not always possible to schedule next day service for a variety of circumstances. Priority scheduling will be dependent on availability.
Loaner vehicle.
Need to keep working while your vehicle is in service? At Mercedes-Benz of Shrewsbury, loaner vans are available by appointment to help with the workload while your van is being serviced. Be sure to check availability when scheduling your appointment.
Mercedes-Benz genuine parts.
Servicing your commercial van involves not only the right people, but the right parts as well. Genuine parts from Mercedes-Benz fit perfectly and are manufactured with the utmost quality to safeguard reliability, durability, and safety.
Accessories, built to your specs.
Equip your Mercedes-Benz Metris van or Sprinter van to meet your business needs. Every component we offer has been designed to increase your safety, comfort, and productivity. We can provide you with a full line of accessories, so you get the most out of every square inch of your van.