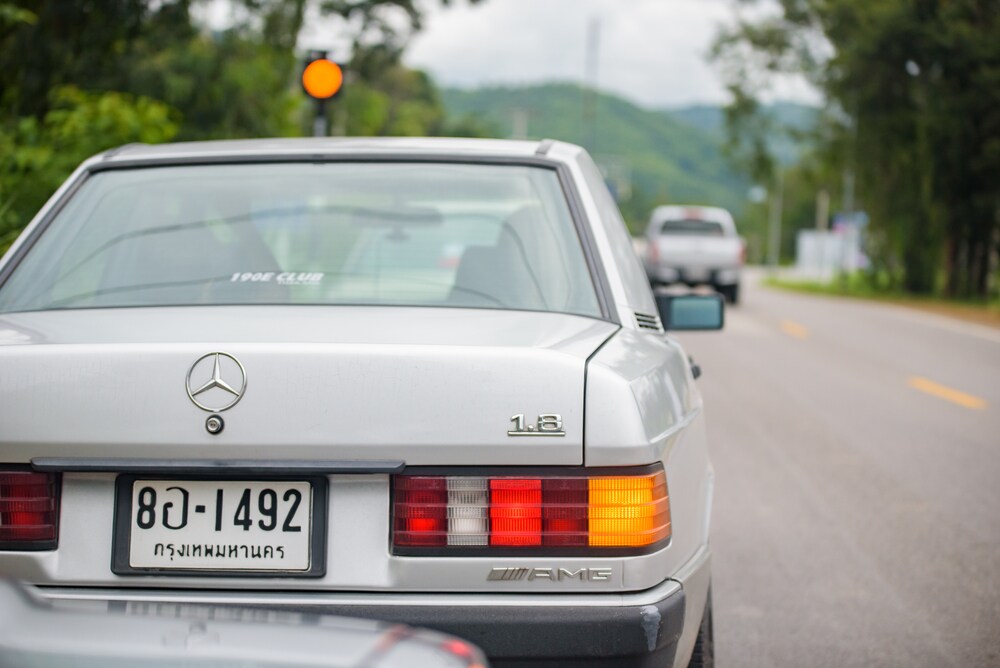 Tell us if this sounds familiar. Your parents got you a rickety coupe for your 16th birthday. It looked shabby, and it shook so badly that you feared it would fall apart. You always had to drive on the right lane so that when it broke you could pull over gracefully. After years of struggling with a rusty old car, you swore that you would never again buy a pre-owned vehicle.
But you broke your promise again and again. After all, you came to realize that buying an old car is, in fact, a pretty great investment.
Most experts, including us at Mercedes-Benz of Shrewsbury, tend to recommend people to buy the late-model used car to get the most out of their investment. Be careful, though. Finding the right Mercedes car that will last a lifetime is no easy job. Don't buy a pre-owned Mercedes just because the owner made you a great deal. There's nothing more expensive than a cheap old car.
So, Is It Worth Buying an Old Mercedes-Benz Car?
The short answer is yes. Let us explain.
A car's value depreciates the second you drive it off the shop. Luxury cars, in particular, depreciate at a higher rate than economy cars. But, don't listen to every self-proclaimed finance expert you come across. Some of the numbers are often blown out of proportions. Most people tend to agree that a car loses 30% of its sticker price in the first year. But, let's be honest! When was the last time you paid anything close to the sticker price for a new car.
Truth be told, a new car can be a great investment if you do your research and look for good deals. But, if you have a limited budget, buying a pre-owned Mercedes is probably a better option for you.
Mercedes cars have a reputation for being sturdy and reliable, so the "new is better" argument doesn't really work here. The German automaker lives by its motto ("The Best or Nothing") and produces cars that can run forever. More than that, the recent technological developments have made the cars even better and trouble free, so there's no real reason why you shouldn't buy a pre-owned Mercedes.
The Pros of Purchasing a Pre-Owned Mercedes
Here are the pros:
· Quality and Features
A pre-owned Mercedes, even if it's five or ten years old, will probably have more features than any other used car. The built quality is superior, and most of the features are cutting-edge. Most pre-owned cars we sell here at Mercedes-Benz of Shrewsbury come with leather seats, illuminated buttons, wood trim, and so on. Other options include traction control, cruise control, adjustable seats and steering wheel, and anti-lock brakes.
· Depreciation
What most people don't know is that luxury vehicles depreciate the most in their first five years. After that mark, a pre-owned Mercedes depreciates at the same rate as any economy car.
· Comfort
Mercedes cars were built to impress, which means that every part is carefully designed to ensure a superior driving experience. Even a ten-years-old Mercedes can provide a comfortable and luxurious ride. Just drop by our Mercedes-Benz of Shrewsbury shop and test drive one of our Mercedes S-Class. It will be an experience you can't forget easily, we guarantee.
· Aesthetics
A Mercedes vehicle can still look great and draw attention even if it's five or ten years old. No other car can make such a powerful statement like a Mercedes does.
The Cons of Purchasing a Pre-Owned Mercedes
Now, let's examine the cons:
· Maintenance Costs
We'll have to agree, the maintenance costs on a pre-owned Mercedes can be higher than those of an economy vehicle. That's why it's important to find a trusted repair shop that specializes in German cars. If you are smart about them, maintenance costs shouldn't break your bank.
· Warranty
Most people avoid buying pre-owned Mercedes cars because they don't receive a warranty. That could be a problem if you are purchasing the car from a private seller. But, if you are buying the car from an authorized dealer, like Mercedes-Benz of Shrewsbury, you can rest assured that your car will come with a warranty. More than that, we inspect every car thoroughly, so you can have no doubts that you'll get nothing less than the best.
So, if you're in the market for a pre-owned Mercedes, check out
our inventory
. The wide selection at Mercedes-Benz of Shrewsbury offers numerous choices that are sure to meet your needs and preferences.