The extensive damage after a natural disaster can be numbing, from loss of life to property damage, it can be difficult to pick up the pieces and many people affected by Hurricane Sandy are still reeling from their losses. Just like after any disaster, you rebuild. You put up new drywall where it was once molded and put a fresh coat of paint on the wall. The same mentality and practice can be said for some of the vehicles affected by Hurricane Sandy.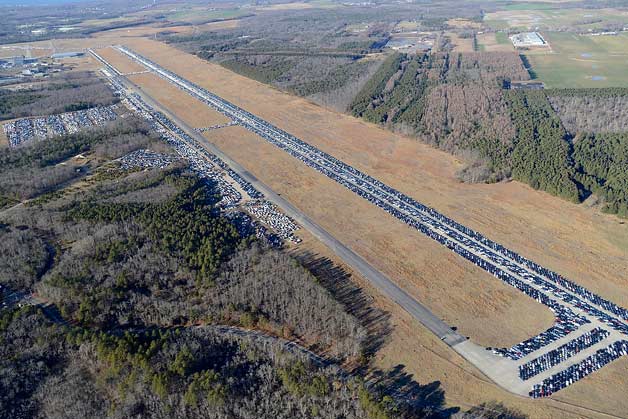 There are 15,000 vehicles sitting at an airport out on Long Island, NY. For some of these cars shown in these images they will make their way back into the used car market in some form or another. If the vehicle is damaged in New York due to a flood, the title must be stamped as "FLOOD" to alert buyers, however, this doesn't always happen.

"I saw some of these cars parked on the streets of Rockaway with the bags deployed. I talked with tow truck drivers and mechanics who moved these cars, and have worked on Katrina wrecked cars. The tow truck drivers confirmed the airbag deployments, and the mechanics agreed about the problems taking time to show, and be very expensive to fix, and in some cases, not worth the cost." - Snapper Kuntz

At Wagner Mercedes Benz of Shrewsbury, part of our certification process on all preowned vehicles is to make sure that the vehicle has not had any water damage. So even though there might be a Mercedes Benz outside of "European Market Used Car Center Repair and Collision", we caution you that this very well could be a Sandy Benz.
http://www.autoblog.com/2013/01/04/even-more-images-of-the-airport-full-of-15-000-flood-damaged-san/