Today was a pretty special day for
Wagner Mercedes Benz of Shrewsbury.
With all kinds of people in the United States, it is often difficult to find a way to leave your mark. With the Flag of Hope there is a now a way to leave your mark with many other people. As a symbol of unity, the
Flag for Hope
travels all over the USA with a team of a photographer and a film maker, they aim to create something that conveys the true meaning of the
United States of America.
"With so many bad topics in the news these days, we are hoping to bring about some positivity" the team said. And with this flag they certainly are. Having just flown in from Cleveland a few days prior, the team's spirits were high and hopeful. The Flag is nearly covered as you can see below!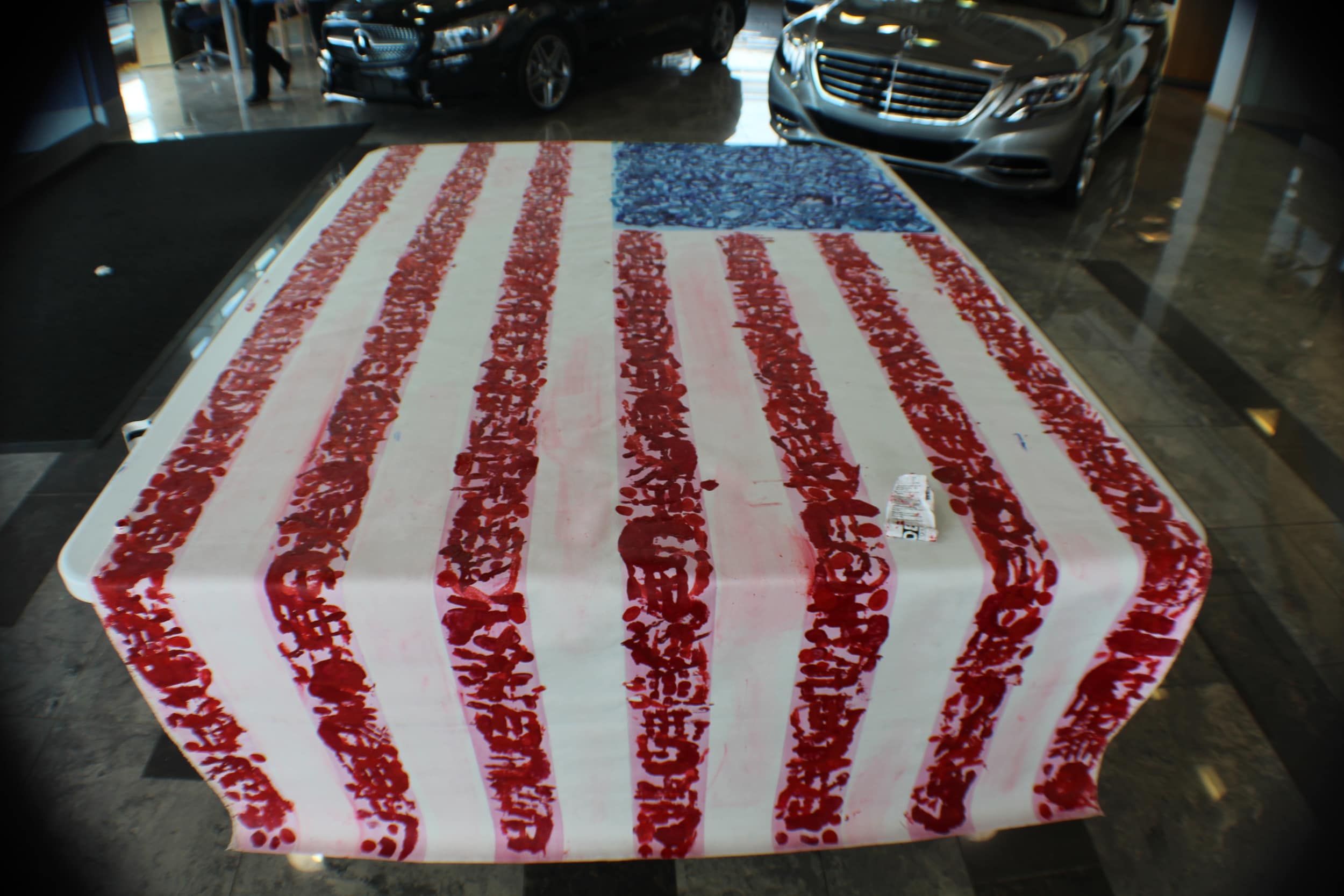 For more information about the Flag for Hope project and how you can get involved, Visit http://flagforhope.com/
For more information about other events that we have going on at the dealership, follow our social media and blog!