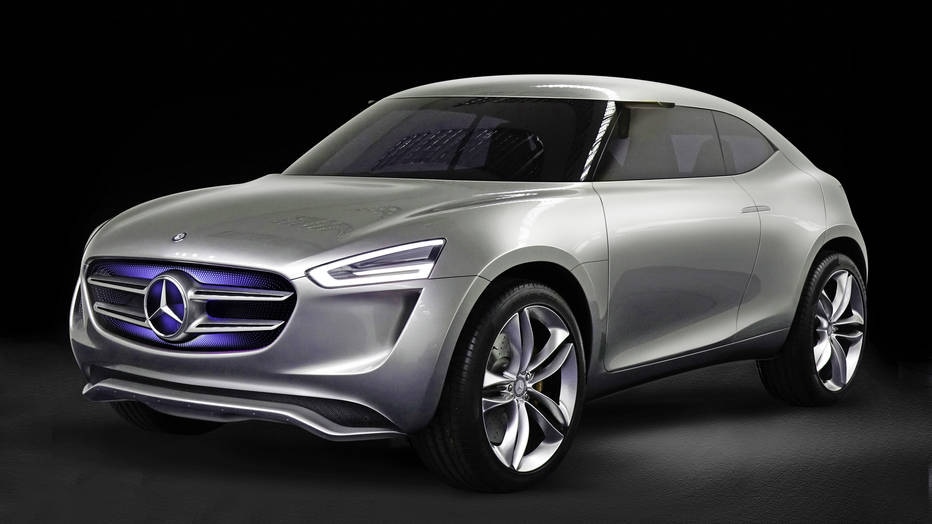 When it comes to innovative automotive technology, we here at Mercedes-Benz of Shrewsbury think that electric cars are the best thing that happened to transportation since the invention of the internal combustion engine. And, the numbers are on our side too.
Tesla's increased sales revenue has proven that luxury electric vehicles are not just a glitch in the market reserved only for tech enthusiasts, geeks, and Hollywood stars. According to Bloomberg.com, electric cars will account for about 35% of all new vehicle sales by 2040.
More than that, the demand for electric cars may be increasing in Europe, as well, with rising pressure after the VW diesel emission fiasco. Even in Germany, where diesel holds a preferred placed in the hearts of drivers, electric cars are gaining more and more fans.
Given these predictions, Mercedes-Benz is increasing its plans to produce an electric vehicle that can compete with Tesla. The only question is, can a luxury vehicle manufacturer profit from the growing market for electric cars? Mercedes thinks yes, and is up for the challenge and has the car to prove it: a new 310-mile EV.
Mercedes Readies a 310-Mile Range Electric Vehicle
According to Dieter Zetsche, the CEO of Mercedes-Benz's parent company, Daimler, the company is working on an electric car for the Paris Motor Show in October. This car, which will have a 310-mile range, is believed to be a rival to the highly acclaimed Tesla Model S.
Thomas Weber, the Chief Development Officer for Daimler, said that the structure is ready, and the primary test results are satisfactory. But, the company didn't say if the concept will be a sedan or crossover, although rumors suggest that the car will be a family car.
Another possibility is that Mercedes will develop a large crossover body style since the company already offers an electric version of the compact B-Class MPV (currently known as B250e.)
Regardless of the model that Mercedes will unveil at Paris Auto Show this October, one thing is clear: the German automaker is planning to sell more than 100,000 electric vehicles by 2020.
Mercedes Sees a Lot of Potential in EV
The timing couldn't be better for Mercedes to enter the EV market. With battery prices decreasing rapidly and a strong interest in electric vehicles, Mercedes is now considering EVs as a profitable market.
But, Mercedes not only wants to enter the EV market but also to become a powerful competitor for Tesla. The German automaker is investing massively in research and development, increasing its spending from $6.3 billion in 2014 to about $7.3 billion in 2015.
Mercedes isn't focusing solely on passenger cars. The German automaker believes that there's a profitable future in electric buses and trucks, as well. The company plans to launch an Urban eTruck prototype that is fully electric and has an estimated range of 124 miles (enough for most daily delivery routes.) Mercedes thinks that the truck could be ready for mass production by the beginning of the next decade.
Mercedes Has Always Had an Interest in Electric Vehicles
From the moment we've noticed EV gaining traction among consumers, we here at Mercedes-Benz of Shrewsbury asked ourselves what the company's next step will be. As you might remember, Mercedes has always had an interest in Tesla. In fact, it invested in the company for several years. Mercedes-Benz's parent company, Daimler had about 10% stakes in Tesla Motors back in 2010, although they were sold by 2014. The company also bought Tesla batteries for the B250e, and Tesla created the entire propulsion system for the Smart Electric Drive.
All this history could be useful to Mercedes if the company decides to discuss access to Tesla's superchargers. Other automakers have made serious investments into setting up fast-chargers in the U.S., but the process is slow and troublesome. Mercedes could avoid all this by partnering with Tesla.
Another advantage Mercedes has over other automotive companies (including Tesla) is it's full network of dealerships and the support they offer. Tesla's direct sales strategy isn't authorized in all U.S. states, for instance. More than that, Mercedes might also appeal to a more luxury-oriented audience, something that Tesla didn't succeed with it's Model S.
Mercedes announcement comes at an important moment, with numerous automakers planning to enter the EV market. Looking at the company's ambitions and history, we can expect Mercedes to leapfrog its rivals and become a technology leader in the EV market.
For more information about Mercedes' electric vehicles or any other model, we invite you to swing by Mercedes-Benz of Shrewsbury' showroom or visit our
website
. Our experts will answer your every question regarding any Mercedes model.