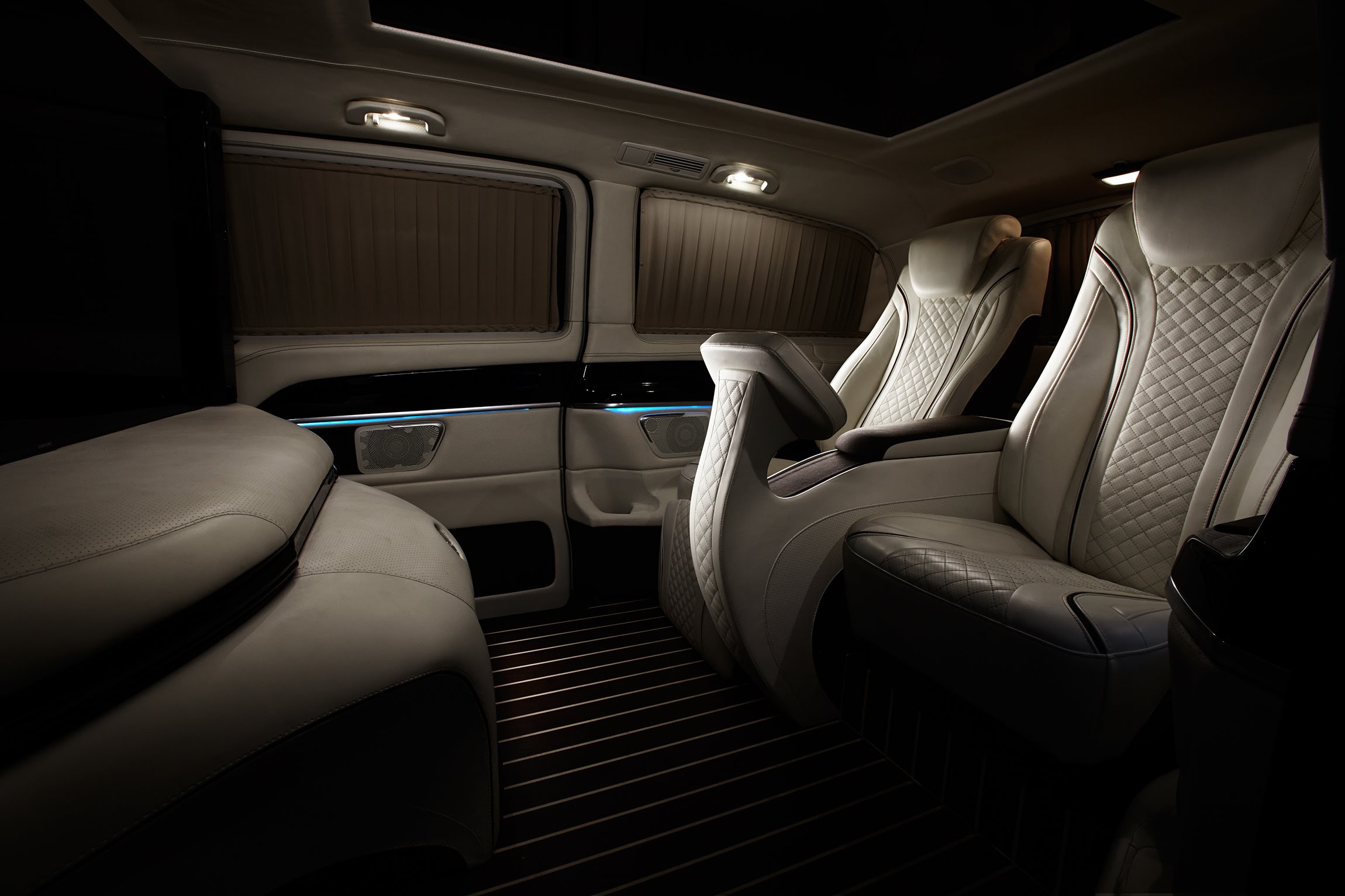 Any car enthusiast knows that once you have a Mercedes you have figuratively "made it". Why is that? If you have enough money to own a Mercedes you are likely the envy of everyone around you. The epitome of car luxury brand makers, a Mercedes carries with it not only an excellent ride but a status symbol that not many other brands can bring. The Mercedes-Benz Metris is a design and class that is overhauling all that we know about the Mercedes brand, but can it live up to its name? It has the potential to break into a new car niche or take out a brand name. Which one will it do?
The Sprinter vans already corner the market in Europe and are making their way to the American roads, but they have a lot of competition here than they don't abroad. What Mercedes is hoping to accomplish with the new Metris design is to create a mid-sized van that is somewhere in between and will have very little competition. Hoping to set themselves completely apart by creating a new niche in the market, it will be a luxury carrier that people can actually afford.
The new Metris cargo and passenger van was released earlier this year and is quickly becoming a popular alternative to its predecessor. It is smaller than the Ford Transit, which corners the American market, and more lightweight, which makes it drive more like a sedan than a van. The least expensive Mercedes car sold in the states, it may give those looking for something close to a minivan a better option than what is currently available.
The difference between the Metris and other cargo models in the Mercedes line is that it is being marketed and geared more toward the commercial user for passengers. Trying to overtake the market for luxury vehicles to transport people like shuttle vans, or even to accommodate electricians or plumbers, it is a much smoother and luxurious ride for a fraction of the cost. Getting 22 miles per gallon, it is also an affordable monthly expense that won't leave a huge carbon footprint in its wake.
The advantages to the Metris is that they have a huge cabin capacity, but they still drive and maneuver with ease. Looking much more intimidating from outside the car than behind the wheel, they are an excellent option for those who need to either impress those they drive or spend a lot of time themselves in transit. Just because you work in the trades, this car is proving that you can still ride in style and comfort.
They also have a high visibility, unlike other vans, with the seats riding high enough to see the front end. And, although having a lot more "usability", there is no compromise to the ability to maneuver or drive-control. The suspension is said to be a bit "stiff", but it is made up for by the livability and the comfort of the overall ride. Nothing is perfect.
A two-liter, four cylinders turbo-charged engine; this is no lightweight. It can produce as much as 258 pound-feet of torque and touts 208 horsepower, which can carry a heavy load. The best part about it is that you don't feel like you are riding around in a van or truck. A much more quiet ride than anything else in its class, or close to it, you can easily accelerate and move with ease.
If used for transport, there is more than four by four by eight usable feet in the back. Fully customizable, you can also accommodate it with refrigeration units to transport things that need to be kept cool. No upgrade has been spared with this new line of a van.
For those who want to use it for passenger transport, the doors open easily and provide many ways to exit and enter. You can add as many as three rows behind the driver, which means that you can ride with a whole lot of people and no one feels cramped. The only back draw is that the seats may be comfortable, but they aren't adjustable, and they won't tuck away for multi-purpose use.
Not just for luxury, the Metris is revolutionizing the van world. Making the first
"
working man's" carrier van, it may just be the answer to your cargo needs. It is worth a look, and it maintains all that you would ask for and expect from the Mercedes brand.